About Us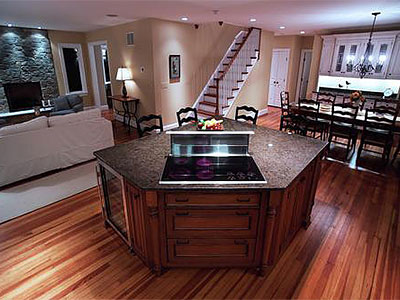 Doug Pruett Construction Company, Inc., is a trusted name in the construction industry based in Annapolis, Maryland. Our mission is to provide our clients with top-notch solutions, consistently delivering outstanding results. We offer a comprehensive range of services covering minor renovation and large-scale total remodeling jobs, catering to residential and commercial clients.

With vast industry experience, we have developed the expertise and knowledge to provide our clients with the best solutions. Our team understands the importance of modern construction techniques and trends while recognizing the need to maintain the original structures of homes and buildings. We prioritize customization, providing our clients a delightful experience while offering them value for their money every time they hire us.


Our Range of Remodeling Services
We specialize in various services, including modular homes, decks, sunrooms & screened porches, raise & remodel - or - raze & rebuild, kitchen and bath remodeling, full-service residential and commercial remodeling, historic restoration, custom home building, and custom carpentry. We have the expertise to deliver each service to the highest standards.

Our expert designers and builders create modular homes to fit our client's needs. Our modular homes are constructed off-site, minimizing the impact on the property while delivering quality workmanship. Our custom-designed decks and sunrooms, screened porches add beauty and value to your home while providing functional outdoor living spaces that you can enjoy year-round. Depending on your needs, we can raise your existing structure, remodel it, or raze and rebuild it.

Our company offers full-service kitchen and bath remodeling solutions, from design to installation, ensuring we deliver the best results every time. We also provide comprehensive remodeling services catering to residential and commercial clients, ensuring we deliver high-quality solutions that exceed our client's expectations.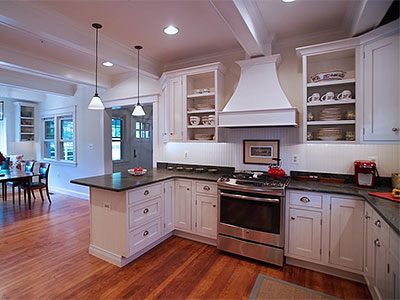 Professional Craftsmanship Guaranteed
Our team of skilled craftsmen can create custom carpentry solutions that meet our client's unique needs and specifications and always provide high-quality results every time. At Doug Pruett Construction Company, Inc., we are committed to delivering the best results within the stipulated budget. We understand that every project is unique and requires a customized solution, which is our focus.

Our team of experts works closely with our clients, providing personalized solutions that meet their specific needs and preferences. We use only the best materials and techniques in every project, which helps improve structural integrity and stability.

We offer end-to-end solutions under a single roof. Our services cover everything from minor remodels to large-scale remodeling and historic renovations. We can streamline the process by providing a comprehensive suite of services, ensuring our clients get the convenience they need.

We prioritize quality, reliability, and professionalism and believe that timely completion is just as important. Our team of experienced professionals strives to provide our clients with the highest level of service possible. We work tirelessly to ensure that every project meets our high standards. Our onsite supervisors are mindful and attentive, ensuring all work progresses as planned.

From the initial design stage to the final installation, we are committed to providing our clients exceptional service and outstanding results. Doug Pruett Construction Company, Inc. is the company for you if you are looking for a reliable construction company that delivers top-notch solutions. We look forward to working with you on your next project, and we assure you of cost-effective services that will provide you with excellent value in every project.